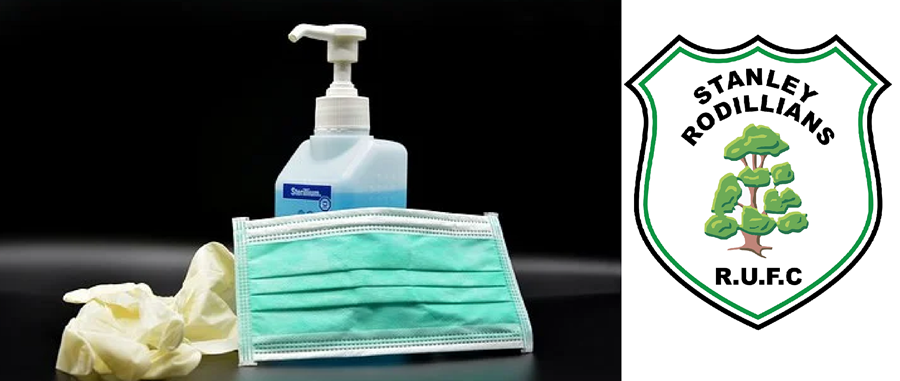 STANLEY RODILLIANS RUFC CLUB STATEMENT ON COVID-19
As from Thursday 24 September there will be new government Covid-19 restrictions in place which will impact the club as follows -
You must not purchase drinks/snacks from the bar area but must upon entering the club please sign the Track and Trace register or scan the Covid-19 QR code using the NHS app, masks must be worn inside the club at all times unless sat at your table. Sanitize your hands then please take a seat and a member of staff/volunteer will come to your table to take your order.
Your order will be brought to your table once it is ready.
Please also refrain from returning empty glasses to the bar – they will be collected by a volunteer or staff member.
You must wear a mask when not sitting at a table e.g. when entering/exiting the building, going to use the toilet, moving outside for a cigarette.
As per rules already in place a maximum of 6 people can be sat at one table. Last orders will be called 1/2 hr prior to closing
Stanley Rodillians RUFC would appreciate your compliance with these rules which are now a legal requirement so your support is needed in order to protect your fellow customers and staff. The government can issue fines for individuals and businesses who do not comply so we all need to pull together to avoid this.