---
The Junior section return to fun & fitness training on Tuesday the 16th June at 6.30pm.
Activities will be multi sport based and in small groups as outlined by the RFU & Govenment Guidlines.
Risk Assesments have been completed and social distancing and hand washing /sanitising will be the new norm.
Each Child is asked to come equiped with there own water bottle and hand sanitiser and for further information please do not hesitate to get in contact with the club .
Thank You to our Junior Team Sponsors
---
---
Junior Section Fixture List
2020-2021
To Be Confirmed
---
---
---
Gallery
Thanks to Martyn Thompson for these photos , to view his full selection use the following link.
---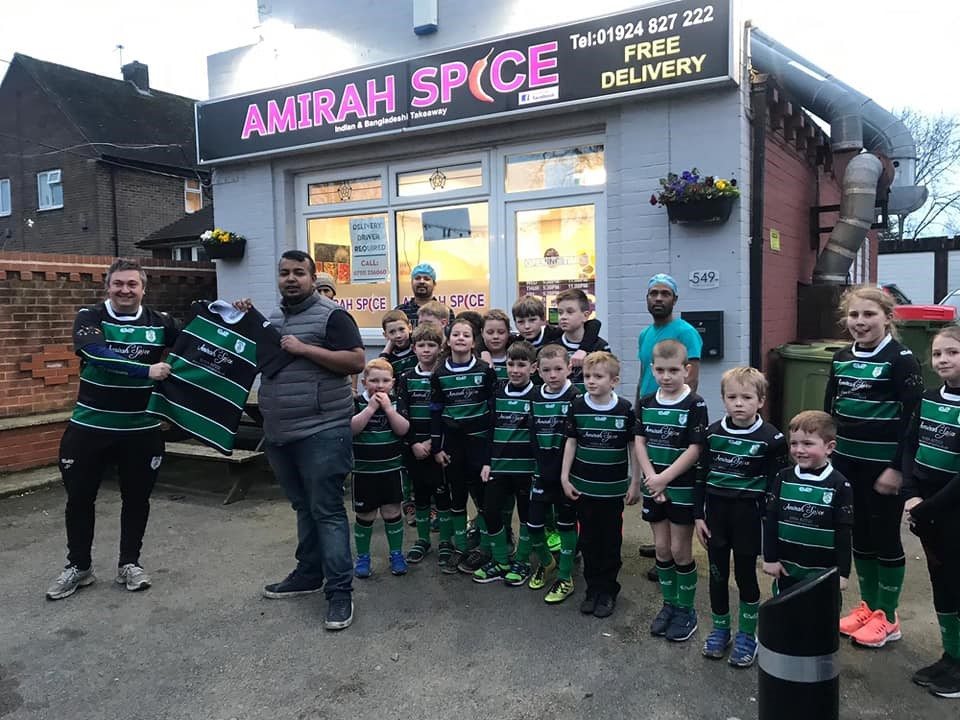 ---
---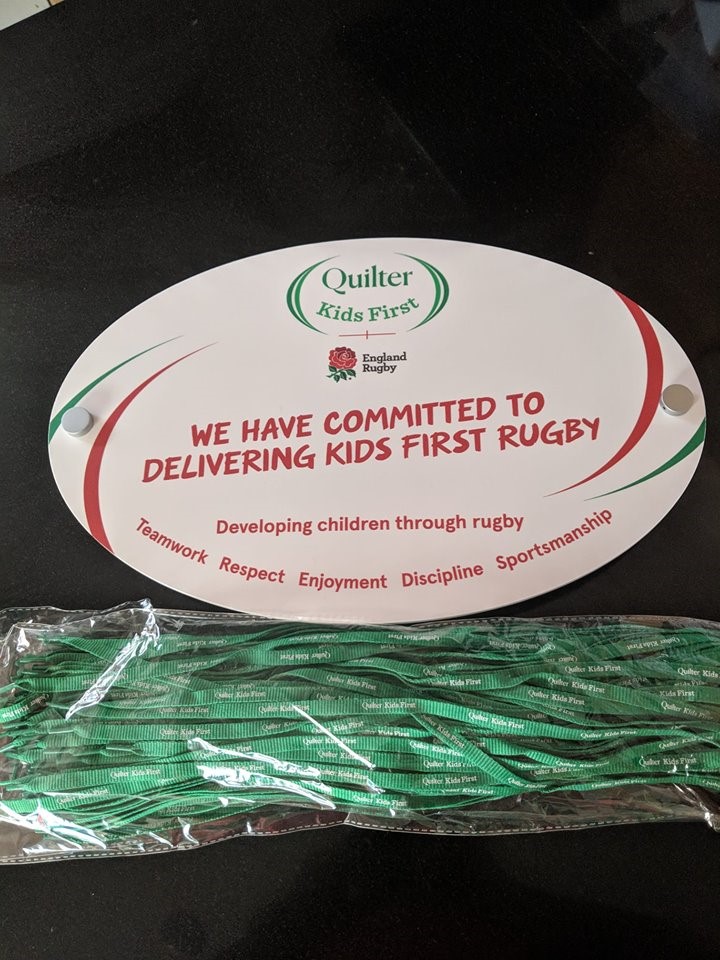 We are very excited to announce we are now a member of the Quilter Kids First campaign.

Children that show the following behaviours ;

Teamwork
Respect
Enjoyment
Discipline
Sportsmanship

Will then earn their green laces, this is a fantastic project which will form our clubs core values, we are very keen to deliver a developing nurturing environment for all our children, we believe positive behaviour should be rewarded.

#letsgrowrugby #QuilterKidsFirst

---
Impressed was an understatement last night, I wasn't sure it would work having open age players training at the same night as the Juniors, after training the open age kicker was spending some time practicing his goal kicking.

My daughter who adores anything with regards rugby was asking questions about his technique whilst stood in the clubhouse, one of the players also in the clubhouse said why don't you ask him, she was a little apprehensive so he took her over to him, what followed was a 30 minute session teaching her and 5 other kids how to goal kick.
So if the Rodillians lose any matches due to goal kicking it's definitely the kids fault as he's spending more time teaching the kids 😂

When players make themselves available to the youngsters and integration occurs you build more fans for the game. I get the sense something is building here just want more people to see it.

Junior training is 6-30pm on a Tuesday if you have a child that's in Year 1-6 school age then bring them down and see what the fuss is about.
Big thanks to all the open age players that are making these kids feel welcome.