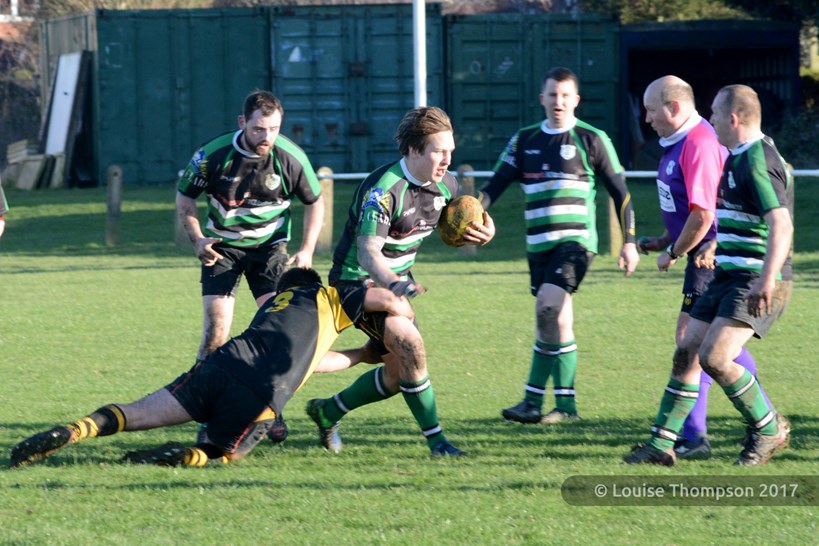 Stanley Rodillians RUFC completed their home league games against Burley RUFC ,who this season have twice beaten Rods. It was to be an exciting end to end match ,with Rods looking to avenge previous defeats.

The game started evenly with both sides testing each other out. Burley then took the first points by breaking though to score an unconverted try , this spurred Rods on and from the kick off Rods hit back with a superb try all the backs were involved and great handling put Ryan Cullen away to score in the corner conversion missed Rods ere behind 5 - 7 .

Rods confidence grew and were becoming the stronger side, from an attacking scrum No8 Booth picked up and passed to winger Stuart Griffiths on his debut and danced inside his winger to score. Half time score Rods 12- 7 Burley.

The 2nd half started brightly with Spencer being the foil for Crawleys brutality on a number of occasions . It was Crawley finally making a hole for himself to score and Scrafton added the conversion .Rods 19 -7 Burley.

Burley upped their game and hit back with 2 unconverted tries Rods 19 - 17 Burley.

Rods finally got some possession back and where able to mount a sustained attack, this time Tooley scored out wide Rods 24 - 17 Burley
.
Burley couldn't be put to bed and further pressure resulted in another Burley try Rods 24 - 22 Burley.

One last push from Rods had Crawley moving onto the ball at pace , a pop pass to the returning Spencer followed by a viscous hand off and he was clean through and over the try line ,Scrafton added the conversion .Rods 31- 22 Burley.

Burley hit back after a couple of strange decisions from the referee and with the last play of the game scored a converted try Rods 31 - 29 Burley,the final whistle was blow and Rods had the victory

It was one of the best performances of the season and shows what we could have achieved with a fit injury free squad, it was nice to welcome back Nathan Spencer and to welcome the 3 new lads into the squad Stuart Griffiths, David Illingworth and Matthew Illingworth. this game shows there is much to build on for next season .This was a great result from all the squad .