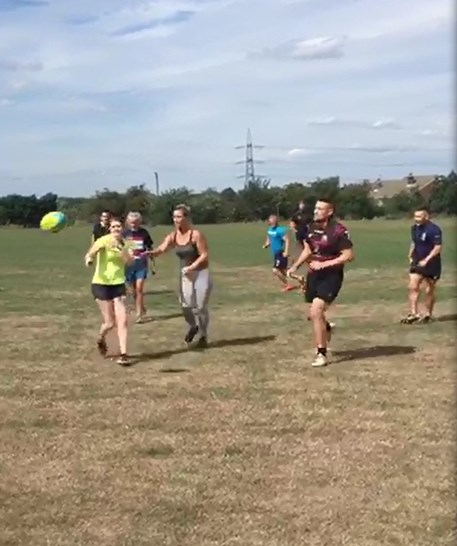 Saturday 11th August saw us hosting the inaugral open ability community touch rugby competition sponsored by Nat West Bank as part of their Rugby Force initiative.
Earlier in the year had seen us utilise Nat West sponsorship to carry out essential maintenance works around the club and this event was the opportunity to let the wider community see the endeavours of a lot of hard work by a band of willing volunteeers.
The event was open to club members, their families and friends and the local community generally with the intention that as wide an age, gender and ability could actively participate in a sociable competition whilst their wider group of supporters joined in the event from the sidelines.
Representatives from the club were joined by members of Rodillians Runners and Ossett Ladies team with players ages ranging from 20 to nearly 70. A series of games were held which took cognisnace of the mix of ability and applied a handicap system to take account of the mix of players in each team which resulted in some interesting results and lots of enjoyment.
It was a thoroughly enjoyable afternoon that was followed by a buffet and a few drinks and all participants and supporters appeared to have really enjoyed participating.